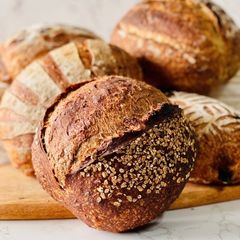 COVID Endemic Journey Day 2-4
Settling into a new normal while slowing down at home. Normalising the stigma of being COVID positive.
We settle into a new normal at home. Keeping ourselves isolated from others who are still testing negative. Ground rules include:
Keep common areas well ventilated with good air circulation 24/7
Keep our masks on whenever we are in common areas
Stay in isolation rooms as much as possible
Separate bathrooms, laundry and utensils
Laundry is separated and done with hot water and bleach
Meals are prepared/delivered/consumed at different timings
We take the opportunity to have fun with the kids while keeping a close eye on their symptoms. We pull out our Halloween costumes early and have a ruckus running amok in costumes for the day!
We harvest our cherry tomatoes and basil from the garden, and we make our home grown tomato salad. We put picnic mats out in the garden and eat dinners in the garden, so that we keep our germs outside. Incidentally, while we were having our dinner picnic, we receive a Home Recovery Programme care package from Kembangan Community Centre, hand delivered by a lovely volunteer. Wow. That's really going the extra mile Singapore!
On the medical front, we are incredibly lucky that our symptoms are very mild. Runny noses, headaches and short bouts of fatigue. We are all fully vaccinated, and we are truly grateful that our kids are just sailing through it despite being unvaccinated. We check on our oxygen levels everyday, and take our temperatures. 
Neighbours step up to help us buy our medication from the local pharmacy. and We receive loads of groceries from family friends, and we feel fortunate to be connected socially
I decide to openly share our COVID Endemic journey because I believe that the stigma needs to be broken if we are to truly transit into an Endemic state. It's been a ride really, to receive messages from others who have already been through this journey, cheering us on, and giving us tips to get through it. Endemic, here we come! Let's normalise this, and get stronger and better after this.